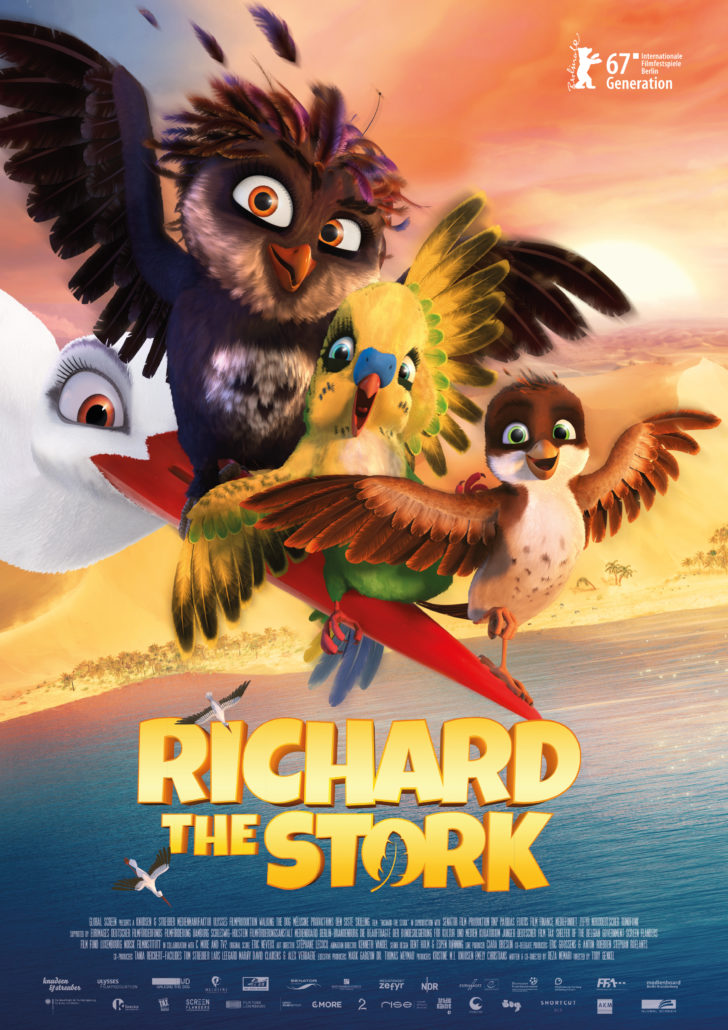 Genre: Family Entertainment
Format: 3D CGI Animation Feature
Duration: 84 min
Director: Toby Genkel, Reza Memari
Screenplay: Reza Memari
Language: Produced in English. Delivered in German, Belgian and Norwegian. Dubbed into 28 languages.
Year of Production: 2017
Country of Origin: A Germany / Belgium/ Luxembourg/ Norway coproduction
Produced by: Knudsen & Streuber Medienmanufaktur /Ulysses Filmproduktion/ Walking the Dog/ Melusine Productions/ Den siste skilling.
Coproduced with Senator Film Produktion, BNP Paribas Fortis Film Finance, Mediefondet Zefyr, Norddeutscher Rundfunk.
Sales Agent: Global Screen
Supported by: Eurimages, Deutscher Filmförderfonds, Filmförderung Hamburg Schleswig-Holstein, Filmförderungsanstalt, Medienboard Berlin-Brandenburg, Die Beauftragte der Bundesregierung für Kultur und Medien, Kuratorium junger Deutscher Film, Tax Shelter of the Belgian Government, Screen Flanders, Film Fund Luxembourg, Norsk Filminstitutt.
Awards:
* 2018 Bavarian Film Award Best Children and Youth Film, Won
* 2017 Shanghai IFF Golden Goblet Best Animation Film, Nominated
* 2017 Luxembourg City FF Kids Festival Favorite Best Film, Won
* 2017 Cartoon Movie European Producer of the Year, Nominated
* 2017 Buenos Aires FF Young Audience Award Best Film, Won
* 2017 Berlinale Crystal Bear, Nominated
* 2010 ITFS Stuttgart – Best Animation Script, Nominated

Festivals (selection):
* Berlinale 2017 (World Premiere in Competition Generation K)
* TIFF KIDS 2017
* ITFS International Trickfilm Festival Stuttgart 2017
* International Animation Film Festival Annecy 2017
* International Film Festival Shanghai 2017
* Goldener Spatz, Erfurt 2017